Filipino Recipes Wins at The 2008 Digital Filipino Web Awards

Digital Filipino Web 2008 Awards presents the Food Category to
"Filipino Recipes"
in recognition of the of its excellence in successfully harnessing the Internet for business development and e-commerce.
Given on the 5th day of November 2008 at the Taste Asia, Mall of Asia, Pasay City, Philippines.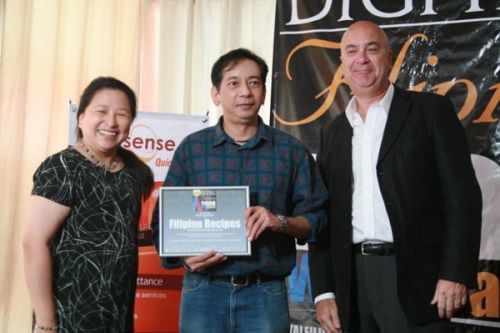 Presenting the award is Ms. Janette Toral (left), head of the The Digital Filipino Club, a community of e-commerce professionals and enthusiasts and Mr. Bryan Horner (right), CEO of Cashsense.com. Accepting the award is Arnold Alvarez (middle), the webmaster of Filipino Recipes website.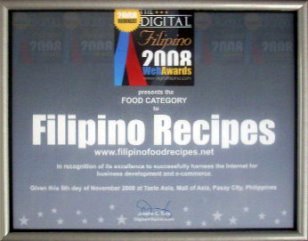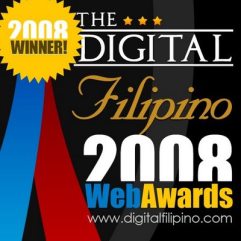 The Digital Filipino Web Awards aims to promote the use of the Internet and e-commerce for business development, through the promotion, identification and highlighting of the best e-commerce practices from diverse websites in the Philippines.